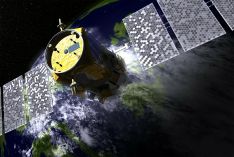 Having a great product or service is not enough. Companies need to know how brand, sell and market their products and services in order to firstly establish their brand into the market place, raise brand awareness and to set and achieve sales targets. Having a good Sales and Marketing Plan for your business is crucial. It is a statement of how you are going to develop your business and demonstrates HOW your business is going to achieve its sales targets e.g.
Launch a new business
Win New customers
Enter New markets
Increase sales with existing customers
At Yvonne Scully & Associates we have developed a structured approach to marketing your products or services and selling them into the market place. Depending on what stage your business is at we can work with you to establish a brand based on the results of your consumer and market research.
With ready established brands, we can work with you to raise brand awareness through Marketing and PR. We can also work on setting sales targets and a step-by-step plan of how you are going to achieve those targets. This could involve traditional and social media training, sales training, work on sales presentations, marketing literature etc.
Yvonne Scully & Associates has worked with several companies, either on a one-to-one basis and/ or through Sales and Marketing training programmes, both in-house and through state agencies to write a Sales and Marketing Plan. We believe that this focuses limited resources on sales & marketing tools that will work best for your business, both in terms of your time and available funding. This is also the best way to ensure that your company sees a good return on investment from your sales and marketing spend.
For Food Companies, Yvonne Scully & Associates can work with you on your packaging and labelling to ensure that your brand commands the best visibility in the market place.
Forthcoming workshops on Sales and Marketing are:
Alternatively, contact Yvonne Scully directly for one-to-one advice on Branding, Sales and Marketing or for workshops for your business.