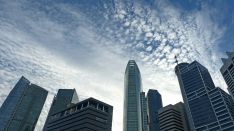 What is a Business Plan? In summary it is a formal statement of a set of business goals, the reasons why they are believed to be attainable and the plan for reaching those goals.
Business Plans play two very strong roles in any business. Firstly they provide the stakeholders (founders, investors, staff, suppliers etc.) with a clear road map of how the business is going to develop over the next 3 - 5 years. Secondly, and what prompts most companies to write a business plan, is that it is a necessary requirement for any fund raising, where you are at the pre-start up or growth stage of your business.
For entrepreneurs, you as the owner of the business and your staff need the confidence to drive your business forwards:
For strategic planning purposes to set your own mind clear on where the business is going
To gain a better understanding of the various roles and responsibilities within the business
To help make decisions regarding the allocation of scarce resources within the business
At Yvonne Scully & Associates, we pride ourselves in the work we do with companies to develop their business plan, not only the written document its-self but also working with companies on their business strategy going forward, their business goals and targets and how they are going to achieve those business goals and targets over the next 3 - 5 years. We work through a structured, standard Business Plan template step-by-step, highlighting and addressing any gaps in the company's thinking.
Yvonne Scully & Associates have developed a well-structured process for writing or assisting companies to write their business plans. The first step is establishing the reason for writing or updating a company's Business Plan. The Business Plan is then structured around this.
Yvonne works with companies in two ways: either in a group setting with other companies in the format of a workshop, working through the building blocks necessary to write a robust Business Plan. The companies then work on this themselves and revert to Yvonne with a draft Business Plan for review and advice on the next steps. Alternatively, Yvonne can work with companies on a one-to-one basis, working through the Business Plan with them and optionally carrying out some of the work on their behalf.
We have developed robust 3 year Business Plan Templates for businesses in general and specifically for food companies.